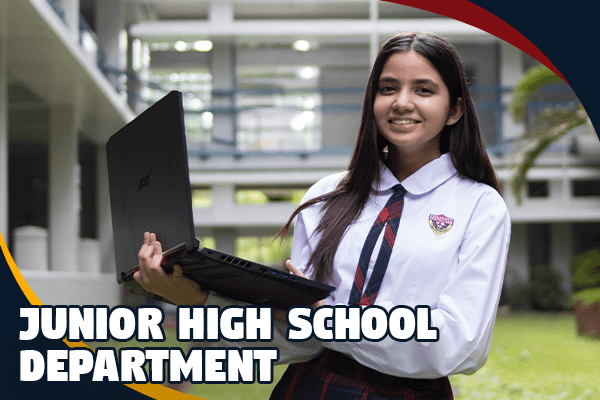 The Junior High School Department is composed of 7th, 8th, 9th, and 10th Grade.
CURRICULUM AND ACADEMIC PROGRAMS
SSIS High School Department is generally patterned after the Common Core State Standards for English, UK Standards for Mathematics and Science, and NCTM (National Council of Teachers of Math). It applies WASC Focus on Learning called Expected Schoolwide Learning Results (ESLRs).
For teaching methodologies, the Junior High School Department of SSIS uses innovative learning technology and effective approaches to teaching such as Brain-based Learning, Differentiated Curriculum, Instruction and Assessment (D.C.I.A.), Positive Learning Environment through Discipline (P.L.E.D.), and Understanding By Design (U.B.D.). Below is the list of the academic programs offered in the High School Department: